Declaring your love in church
Congratulations!
We are thrilled that you are engaged and are thinking about the possibility of getting married in church.
This page aims to give you a general picture of getting married in church, how we can assist you with your wedding, how we can support you in the lead up to your wedding (and after) and finally how to start the process of booking a wedding with us.
I hope that you find this section of our website useful. If you need a chat or advice, then please get in touch. I'd be very glad to help in whatever way I can.
With my love and prayers for you as you embark on this exciting adventure.

Rev. Dean Aaron Roberts
Rector & Vicar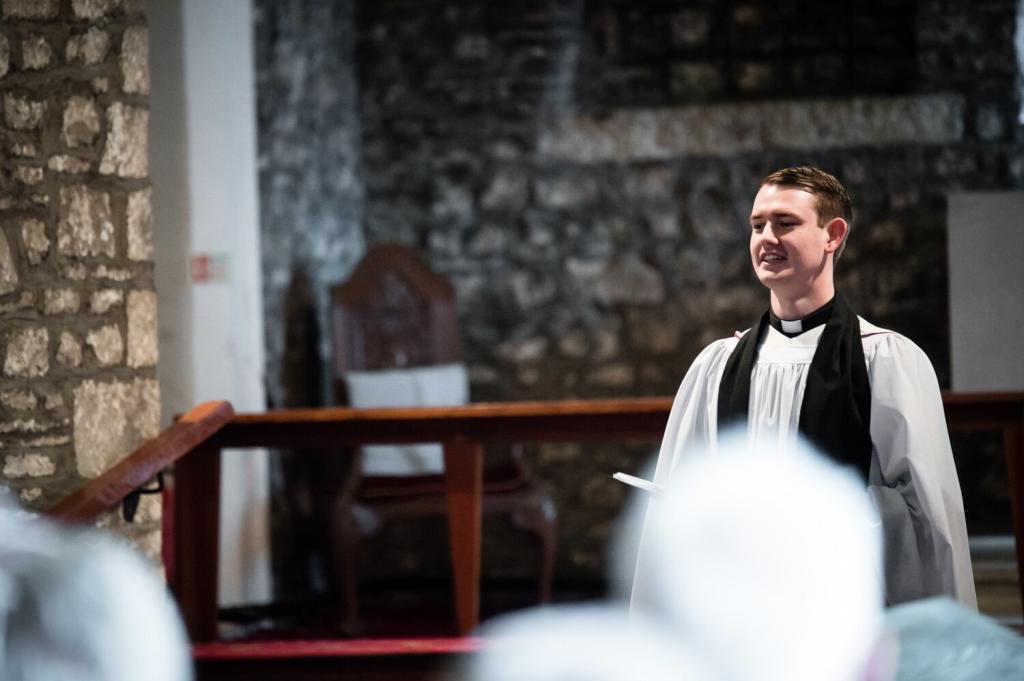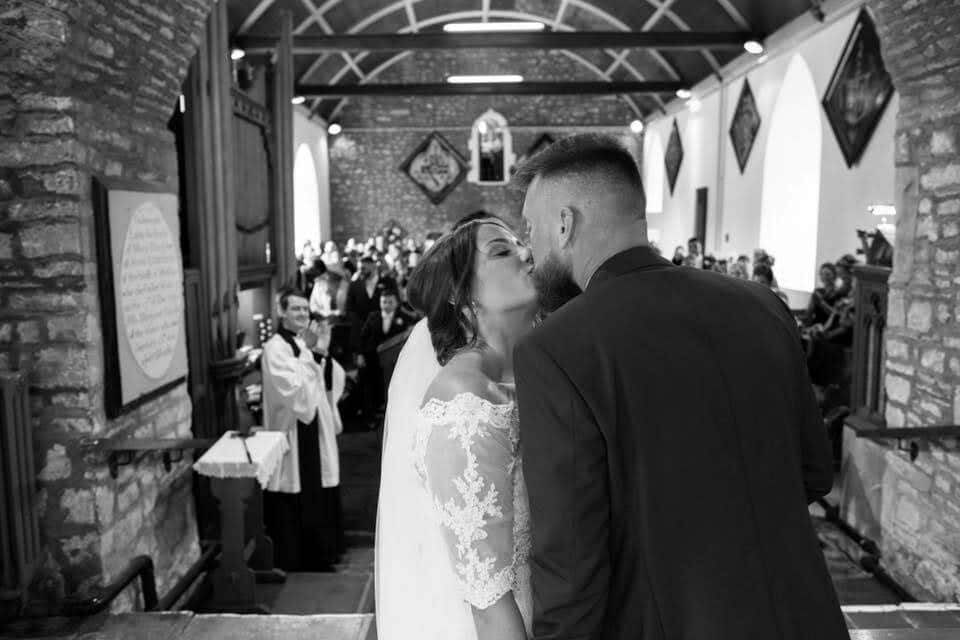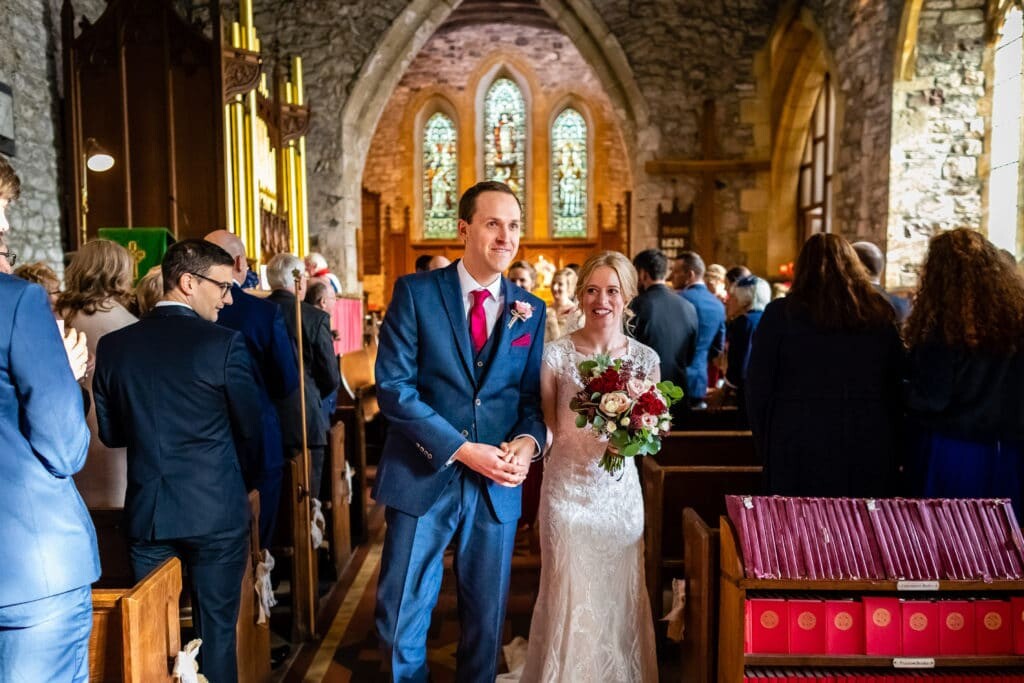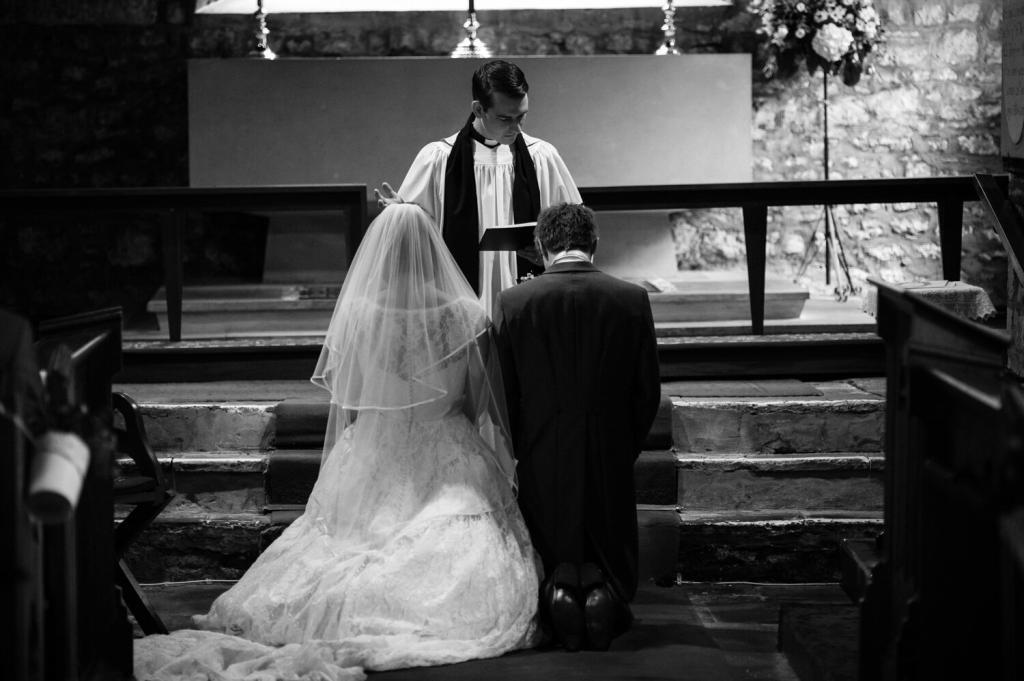 What do we believe about marriage?
The introduction to the Marriage Service describes marriage as a gift from God.  The Bible teaches that marriage is a life-long, faithful union between a man and a woman, and compares married love with the love Jesus has for his people – a love expressed in his willing sacrifice of himself on the cross.
"Marriage is a gift of God through which husband and wife may grow together in the knowledge, love and service of God. It is given that, united with one another in heart, in mind and in body, they may increase in love and trust. God joins husband and wife in life-long union as the foundation of family life (in which children are born and nurtured) and in which each member of the family, in good times and in bad, may find strength, companionship and comfort, and grow to maturity in love. Marriage enriches society and strengthens community. It is a way of life made holy by God" ~ The Marriage Service
Jesus therefore sets the greatest example of unconditional, self-sacrificial love – a model that husband and wife can seek to follow in the way they love one another, each putting the other's needs first.  At the heart of the marriage ceremony is the exchange of vows, in which a couple make a public declaration of lifelong commitment to love each other, whatever the future may bring.
Why get married in church?
Churches are special places and there are some things about a church wedding that you just can't get anywhere else.
A church is so much more than simply a venue for your wedding. Unique and special things become part of your marriage, on the day itself and beyond:-
A church wedding will add a spiritual dimension to your marriage. The ceremony includes God and looks to him for help and guidance. God's blessing is the main attraction for many couples, whatever their beliefs.
You can make amazing vows, or promises, in a church. You can only make vows this big in a church. These vows, made in public, will help you to stay together and grow together. God and your church are there for you to help you keep your vows.
The Vicar has a very particular role to play in your wedding. They can blend ancient tradition and modern experience to reflect your story. Because of the relationship with the Vicar, your wedding can be made personal, memorable, meaningful and beautiful.
Church buildings offer outstanding beauty. Old or new, intimate or grand, our churches are some of the nation's most stunning wedding venues, with five out of our six churches being listed.
Church buildings offer centuries of history. Imagine all the couples who have married in one of our churches, some of whom may well be your family. You can feel like you're becoming part of history itself, the bigger plan, by marrying in the same place as your relatives. We know these sorts of connections can make your day even more special.
You can be involved in making choices about your ceremony. Your vicar wants to make your wedding service personal and unique to you as a couple.
For some people, a church simply seems like the proper place to get married. Churches can be described as 'peaceful', 'serene', or having an atmosphere that makes marrying there a particularly special experience.
And after your wedding, you'll realise that a church is more than simply a wedding venue. We will always be here for you.
We believe that when you get married in church, you form a new and life-long relationship with the church you get married in, and the vicar who marries you. We will always be there for you – whether it's to do with faith and belief, your relationship, or even if you need practical help in tough times. Through prayer, listening, practical support and friendship, we are there for you for the whole ride, not just up until your wedding day.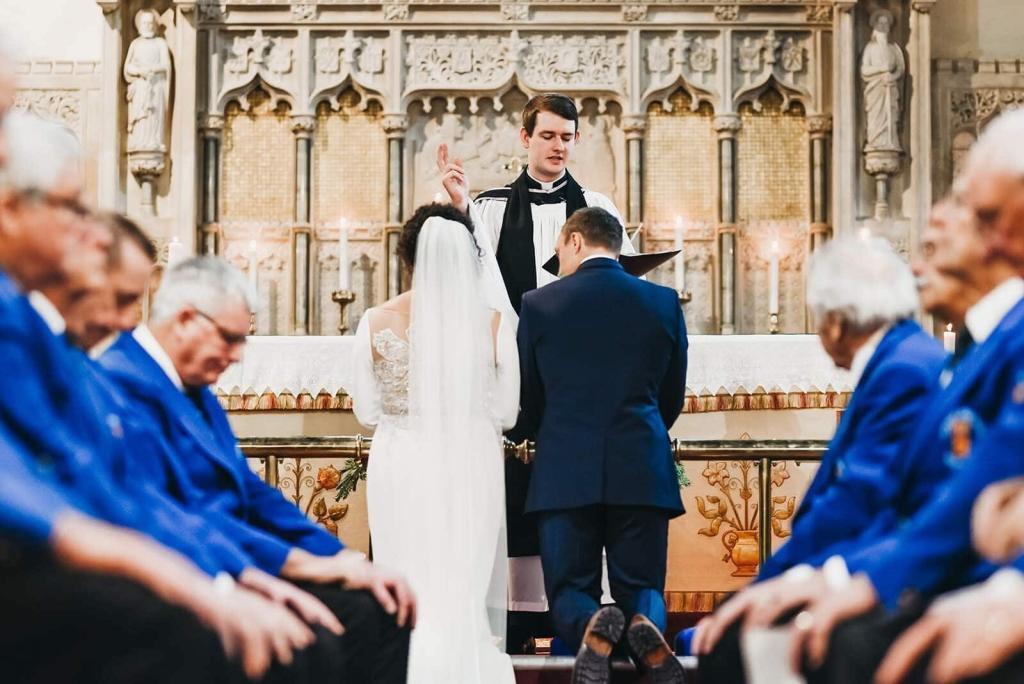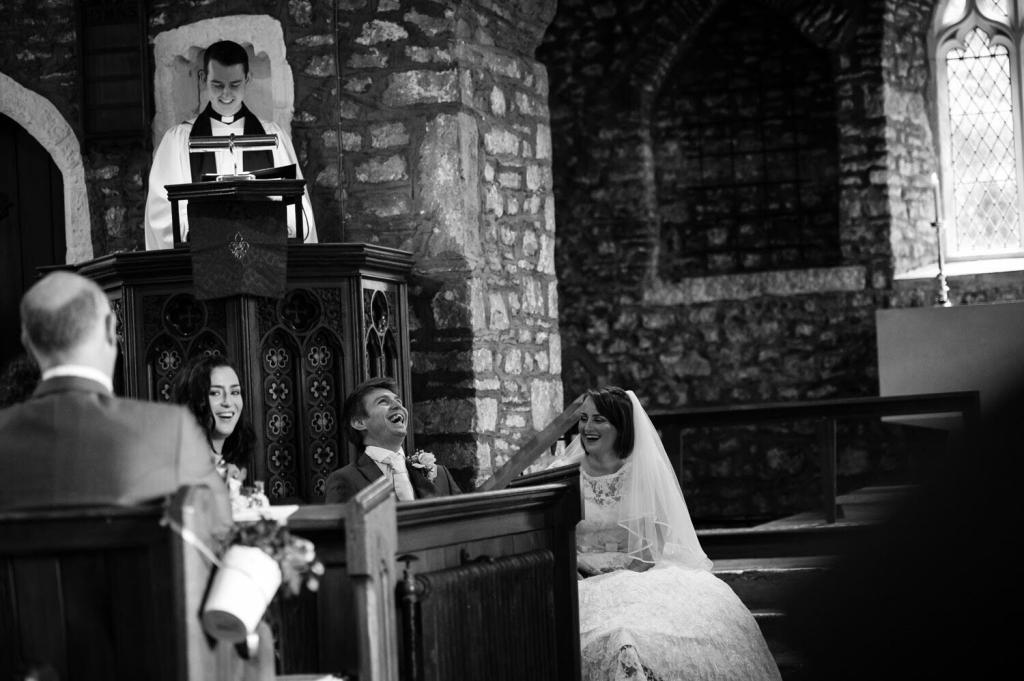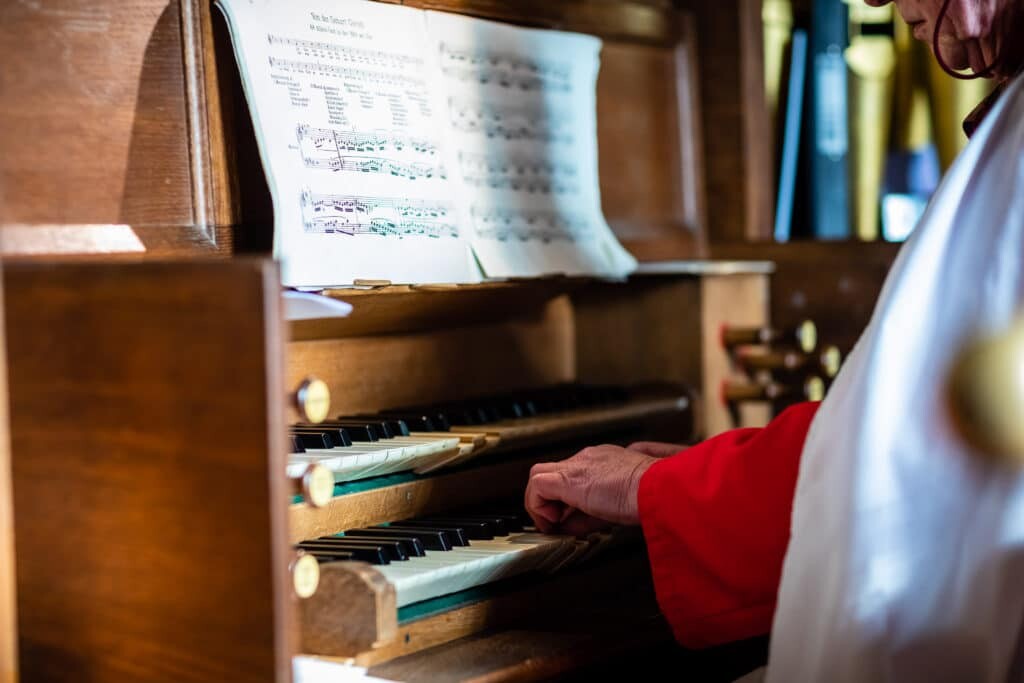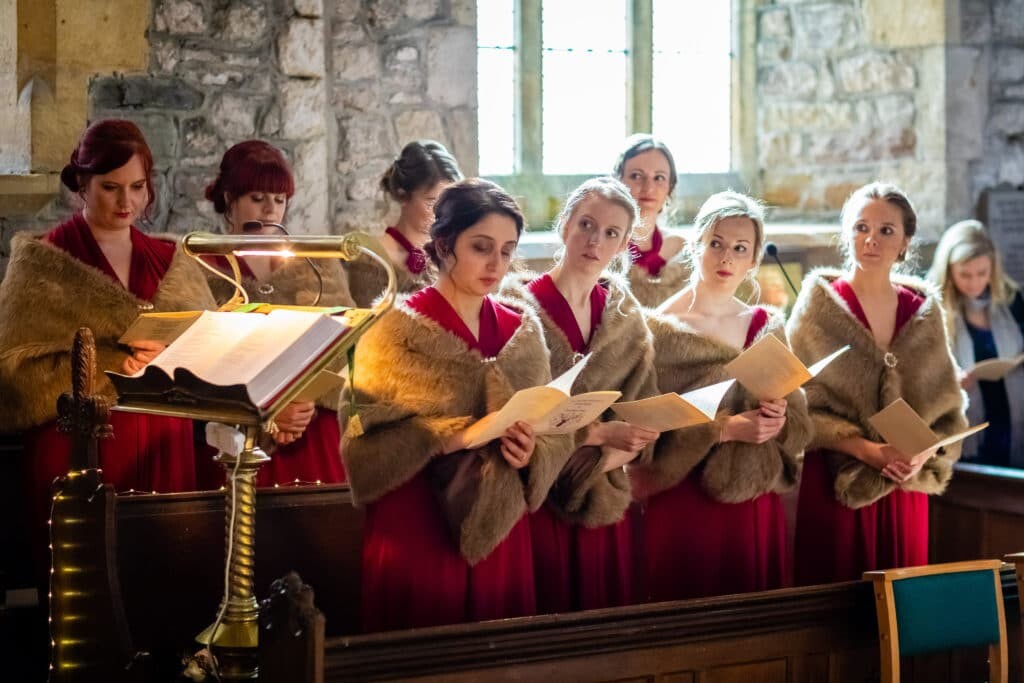 If you still have questions about having a wedding in church, you can get in touch with us here.
However, if you want to get the ball rolling and make a wedding enquiry, please fill in the form below: